Hey, all! Happy Monday!
The day is FINALLY HERE! I'm so excited to embark on this social media journey with all of you as we learn from each other, grow our PLN, and have fun doing so!
The goal of this book study is to connect, reflect, and share with other educators around the world using social media. Check out our study on whatever social media platform you choose and encourage others to share in the fun!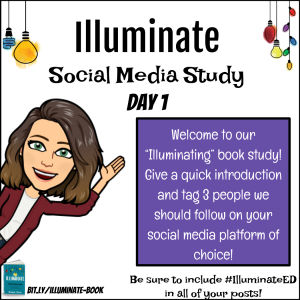 Twitter: @Bethany_Petty
Instagram: @bethanypetty_educ8
Facebook: http://facebook.com/usingedtech
Pinterest: http://pinterest.com/bethany133
Have a fantastic week! I'll see you on social media!
Thanks for reading!